Earning passive income from your blog sounds good, doesn't it? Everyone wants to work part-time hours while making a full wage. In today's blog post, I'll talk about how to make the change from blogging to running a business and take you through the best ways to earn passive income from your blog. I'll also discuss why passive income isn't really as passive as you might expect.
Isn't it great to have the choice to work as much or as little as you want?
Isn't it awesome to have to invest money, time, and effort once and then keep earning from it long after you've done most of the work?
It's the ultimate dream, right? To be able to break away from the shackles of a 9-to-5 day job, spending more quality time with your loved ones, all while being able to provide for them.
It's why so many of us pursue the elusive "passive income." We all want to work less while earning more so we can have time for people and things that truly matter to us.
In today's blog post, I detail the best ways to earn passive income from your blog and run down the biggest lies about passive income so you'll know exactly what to expect.
Before we go deep into this article, why don't you enroll in our FREE course?
If you don't have a blog yet, or have one and simply want all the details of getting traffic and monetizing it, our FREE course is for you. Click here now! >>
How To Transition From Blogger To Business Owner
Before you even think of monetizing your blog, you need to prepare yourself and your blog to make the change to a business.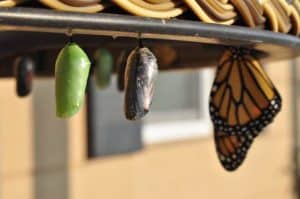 Here's how to know if you're ready to earn income from your blog:
You've been blogging in a niche with a proven buying audience.
You've been blogging for at least 6 months.
Your website has been steadily getting 75 to 100 visitors a day.
Your blog is continually updated with high-quality, valuable content.
You know exactly which social media platforms your audience spend their time.
You have a mailing list.
To sum up, before you even think of monetizing your blog, you need to already have an established website that has a steady stream of new and returning visitors and that you at least have the knowledge and the framework to plan and execute digital marketing strategies.
Here are some other preparations you need to make to ease the transition.
Set up your business contact information.For tax reporting purposes, you'll need a business address and business phone number, as well as a tax identifier number of some sort.
If you work on your blog from home or on a part-time basis, these would normally be your home address and home phone number or mobile number. It's understandable if you don't want to give these out, so what you can do is get a separate phone number as a business phone number and get a PO box as your business mailing address.
You can also obtain a virtual business address through various online services that you can easily search for. Some services even offer a virtual phone number that you can give out as a business phone number.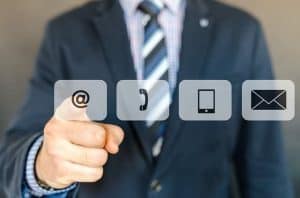 Open a business bank account and PayPal business account.When you have your business contact information, you can set up a business bank account as well as a PayPal business account that you can use to make business-related transactions.
Separating your business expenses and revenues from your personal cash flows will make your bookkeeping so much simpler.
Think about the long term.More than the method of monetization, you'll need to think about your long-term vision for your business.
What does "success" look like to you? How much time are you willing to spend on your business? Do you want a supplemental income to your day job, or do you want to quit your day job entirely and be a full-time online business owner?
Keeping your goals in sight should help you run your business the way you want to and earn as much as you want to.
Build the internet business of your dreams with unlimited income potential.
We can help! Click here NOW to sign up for our FREE training and start learning today! >>
The Best Ways To Earn Passive Income From Your Blog
Selling Advertising
The idea of advertising is to publish content that ranks for search terms in Google or other search engines and attract a continuous stream of website traffic from your target audience so that advertisers and businesses who have the same target audience can reach them through your website.
You get compensated either by the number of visitors that are able to see the advertisement or the number of visitors that click a banner ad or a link to the advertiser's website.
There a couple of ways you can show advertisements on your blog: either by native advertising through sponsored content or by display advertising.
Native advertising is a type of advertising that mimics the environment they appear in. For instance, paid Instagram or Facebook ads look just like normal posts, with only a couple of markers to indicate that they're ads.
Sponsored content is a type of native advertising that involves creating blog posts, images, video, or any other type of content that appear on websites or social media accounts of publishers.
This type of advertising is effective because when done correctly, it benefits everyone. The advertiser gets in front of their target audience, your visitor gets valuable content, and you get compensated for creating high-quality content.
However, there is a delicate balance between doing it correctly and ruining your reputation as an authority and being just another paid hack who'll say anything for a buck. Lose your reputation, lose your readers, lose sponsors, and you'll lose income.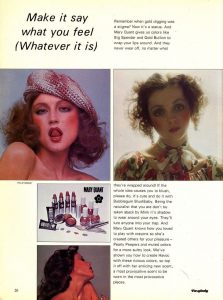 Display advertising involves selling space on your website to display images, text, or video to deliver general advertisements and brand messages to your website visitors.
Yes, ads on websites can become quite annoying, even when it's your website. But I still wanted to include this option in today's article because of all the strategies I describe here, this is the most passive method and the easiest one to set up. You literally take a few minutes to sign up to an ad network such as Google Ads and then leave it alone and start earning money from the ads.
The disadvantages are that display advertising disrupts the user experience, draws visitors away from your content, and it doesn't even pay much unless you have website traffic in the millions.
There are ways to do display advertising such that it doesn't disrupt the visitor experience as much, such as limiting the area of the banner ads and avoiding videos that are too distracting. But then if your visitors can't see the ads, that kind of defeats the purpose of having them on your website in the first place.
These disadvantages normally weigh out the potential income, so this is usually the last on the list when talking about monetizing websites.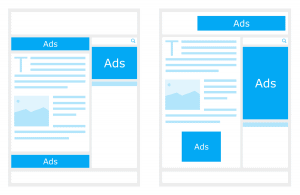 Let me outline how to get started with sponsored content.
1. Create a media kit.
Your website statistics are a big factor in whether companies choose to work with you. They'll want to make sure that you're catering to their target audience, that your audience is interested in your content, and that your writing is compelling enough to get readers to do a desired action.
Creating a media kit is a great way to summarize your online presence to market yourself to prospective sponsors. Include a summarized description of your blog, what topics you write about, who your target audience is, and important website statistics, such as number of unique visitors a month, bounce rate, and page views.
The purpose of creating a media kit first is so that when a company expresses their interest, you have a media kit ready with all the information they need to decide whether to proceed with the arrangement.
We've previously featured an article with all the details on creating a media kit, which comes with a free downloadable template.
We love giving away free stuff.
Including our free training! We teach you everything you need to learn so you can build your online business. Click here to sign up! >>
2. Find potential sponsors.
Research businesses that you can potentially work with. It's as simple as doing a Google search for companies in your niche and compiling a list.
When you're just starting, it's advisable to start with smaller companies. They're likely to afford to pay less for marketing than bigger companies, and you're likely to charge less at the beginning, so you're more likely to agree on price.
Plus, as both their businesses and your blog grow, you can nurture the relationship for more opportunities to work together in the future.
As you accept more requests for sponsored posts, you acquire more posts to show off in your media kit and you gain more experience. Your blog should have also grown by then, with more traffic and more promotion. That's when you can target the bigger companies.
Beginner or not, you need to be meticulous in choosing which businesses to target. Here are some criteria to choose which businesses to reach out to.
How similar your target audiences are
How much their products and services would benefit your readers
How likely you are to use their products and services yourself (i.e., if you weren't being paid to, would you use them?)
How similar your values are with the company

3. Reach out to businesses.
When you've compiled a list of potential businesses that you can work with, the next step is to reach out to these businesses and let them know that you're interested in working with them.
Research who you need to contact about potential sponsorships by going to their website and finding out who is in charge of marketing or promotions. If you get nowhere with that, you can take the next step and call them to ask who to email for sponsorship opportunities.
When you send out outreach emails, keep in mind that your subject line is what your recipients first see. You have a few seconds to either get them to click or toss your email into the spam folder, so make it count.
There are plenty of platforms nowadays to connect bloggers to brands, but reaching out to brands yourself gives you the opportunity to cultivate a one-on-one relationship with them that isn't controlled by a third party. Plus, these platforms take some of your profits, which is something you'd want to consider.
Building relationships is important.
Sign up for our free training, and learn how to build a business PLUS build more than a few relationships with like-minded people and aspiring entrepreneurs. Click here now to start! >>
4. Set your rates.
Going rates for sponsored posts vary widely among different niches and industries, so it's hard to peg a rate per article or even per word. I'd recommend having a different rate for every company you plan to work with.
To have an idea of how much you should charge, here are some factors to consider:
How long you've been blogging
How many sponsored blog posts you can create a month and how many of those you can dedicate to a single company
How you plan to promote these sponsored blog posts (e.g., social media, email marketing, etc.)
How engaged your readers are
What types of content they expect you to create aside from blog post (e.g., infographics, images, videos, etc.)
The time and effort you'll spend to create the content
5. Create the content.
This last step should be self-explanatory.
All the usual rules for creating compelling content should apply here, including crafting attention-grabbing headlines, incorporating high-definition, high-quality images, and keeping a personal yet professional tone, with special emphasis on composing a call to action for your readers to click on your sponsor's website.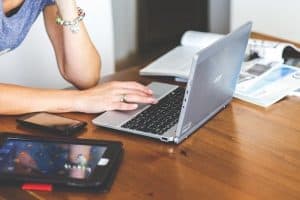 Best Practices For Publishing Sponsored Content
As I've mentioned, earning from sponsored posts is only possible when you do it correctly. Here are some pointers to help you do it right.
Space out your sponsored posts.
Your readers visit your blog because they want to read useful content. They don't want to be sold to all the time, even if your sponsored posts are high-quality.
Plan out your sponsored posts so that you only post a few per month. Schedule them with an editorial calendar if you need to so creating the posts don't get lost in your other tasks.
Our training is pretty darn valuable for something that's FREE.
I mean, how much is running your own business worth to you? Click here and start learning today! >>
Transparency is key.
Sponsored posts should always be fully declared, ideally before your reader starts reading your blog post. When you link to it in your social media posts or emails, always include a note that the link you're sharing is going to sponsored content.
Aside from being honest to your readers, the Federal Trade Commission (FTC) requires you to disclose if a post is sponsored.
Being transparent should also apply to your dealings with potential sponsors. Always be honest with the businesses you reach out to about what you can provide and what you can't.
Be professional in dealing with sponsors.
Outline a clear, no-nonsense process for accepting and publishing sponsored content. You can even include this process in your media kit so that potential sponsors know what they're getting into and so that they know that you're professional.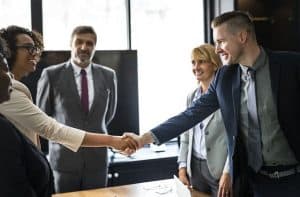 Underline the value of the post.Never forget who you're providing value for. your post should always be in service of the reader. Keep in mind how your post solves their problem or how it makes their lives easier.
Add rel="nofollow" tag to sponsored links.This may get a bit technical, so bear with me.
When you and your sponsors agree to work together, they'll normally give you a link to their website or whatever page they want to lead your readers to. This link usually contains parameters for them to track it so they have information on how many readers are clicking from your blog post.
Every time you link to another page from your blog post, search engine bots interpret it as an endorsement from you to that page. It's like you're telling the search engine bot that "this page is excellent and relevant to my content, check it out." In Google speak, this is called passing PageRank.
But having a paid relationship between your blog and the site you're linking to is seen by search engines as "unnatural." Search engines like their search results to be uninfluenced by paid relationships; they prefer PageRank to be accumulated organically. This is why Google has this in their Webmaster Guidelines.
The solution to this is to add a rel="nofollow" attribute to the link that your sponsors provide. This tells search engine bots that you don't intend to pass on PageRank to the destination page.
If you're serious about building a blog from which you can earn an income, you'll need to learn at least some technical details.
Fear not! Sign up for our free training and we'll hold your hand through it. Click here and access your training now! >>
Affiliate Marketing
Affiliate marketing is promoting a product or service offered by a merchant and earning a commission for it, either by getting a percentage of a resulting purchase or getting a commission per lead (no purchase necessary, just a sign-up with an email address), or a fixed amount for every free trial sign-up.
You can promote affiliate links through blog posts, email marketing, or social media. If you want more details about the basics of affiliate marketing, you can read this article.
So how does this differ from sponsored posts?
With sponsored posts, your sponsors pay you for the content you post, regardless of how many of your visitors click the link. Of course, if your writing isn't that effective and there are few clicks, then your sponsors aren't likely to work with you again.
Creating sponsored content for other companies also gets you on a more personal relationship with them. You have more open communication with them as to what type of content you're expected to create, how many articles you'll write, how many social media updates you'll post, and how you'll promote the content.
By contrast, affiliate marketing places a greater burden of selling on your shoulders, because you're paid for every purchase or for every form submission. Not only do you have to convince them to click on the affiliate link but you'll also have to convince them to take the action on the destination page.
Thus, it takes more persuasion skills to be an affiliate marketer.
Affiliate companies generally leave it up to you to sell their products and services however you see fit, as long as you don't do anything illegal and comply with affiliate terms and conditions.
Our free training versus others' paid training: NO CONTEST
Why pay even a single dollar when you can learn how to start your own business for FREE?! Click here and join our community of 15,000+ and growing! >>
Now that you see the distinction, here's how you can start with affiliate marketing.
Steps To Start Affiliate Marketing
1. Set yourself up as an affiliate marketer.
Before you even apply as an affiliate marketer, you'll need to establish your blog such that it's ready for affiliate marketing. Here are the things you have to do to set up your blog for success.
Post high-quality content regularly.Aside from keeping your blog updated, you want to present a good impression to affiliate networks or affiliate merchants.
Grow your email list to at least 500 subscribers.You'll need to start with enough subscribers to pitch your affiliate products to.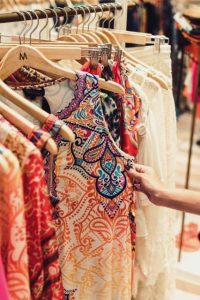 2. Find products to promote.
You can't be an affiliate marketer without products to promote. Here are some ways to find affiliate products.
List down products and services you already use.
Start with products and services you already use and like. It's easier to pitch these products and services to your readers than unknown ones because your content will turn out better when you recommend products that you have firsthand experience with.
Search for their websites or blogs and find out if they have affiliate programs. The footer on their homepage would normally have a link that says "Affiliates," "Affiliate Program," or "Become an Affiliate."
Another way you can do it is to do a Google search for "affiliate" + [product/service name] or "affiliate program" + [product/service name]. If there are no search results, you can also email or contact the merchant directly through email or phone to find out if they offer affiliate programs.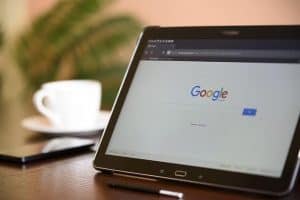 List down products and services that are popular in your niche.
Expand your product list by researching which products and services are being promoted by other bloggers and influencers in your niche and getting them for yourself.
Firsthand experience is still crucial here, so it's important to obtain these products or services so you can write a sincere endorsement. When you've used these yourself, you can decide more objectively whether or not these products and services will benefit your audience.
Browse affiliate networks to find suitable products and services.
An affiliate network is a platform where merchants and publishers like you can connect. It allows online merchants that offer affiliate programs to connect with interested publishers and allows publishers to find merchants offering products and services that they can promote to their audience.
Affiliate networks provide tracking, monitoring, and payment processing tools to merchants, as well as simplify signing up for multiple merchants, reporting tools, and payment aggregation to publishers. All of these are in exchange for a percentage of the commissions paid to publishers.
We've made signing up for our FREE training super simple.
Unlock all the knowledge you need to start your own business with a single click. Sign up now! >>
3. Choose which affiliate products to pitch to your audience.
To earn income from affiliate marketing, you need to be able to find solutions to your readers' problems and struggles. It's up to you to make sure that you're offering the right products out of all the affiliate products available to promote.
When picking products to promote, asking yourself the following questions will help you make the right choice:
Does the product offer any real benefit to your audience?
This first question is also the most important. If you answer "NO" to this question, the answers to all the other questions won't matter.
No matter how many features a product has, if it doesn't improve your audience's lives, it's useless. For instance, if you're blogging in the fashion niche, they won't have much use for a high chair that converts into a toddler rocker. But if you're blogging in the parenting niche, especially parents of toddlers, that equipment is going to garner a lot of interest.
Do you like or love using the product? If not, is this product something that you're still willing to recommend to your audience?
You're more likely to persuade your readers to buy products and services that you've personally tried using.
Using a product gives you a better understanding of its features and benefits, as well as its pros and cons. Plus, you'll know what sort of user this product will be suitable for.
Whether you liked the product or not, you should be able to judge objectively if it's a product you can and should recommend to your audience. It's possible to like using a product and not recommend it, and it's equally possible to not like using a product and still recommend it.